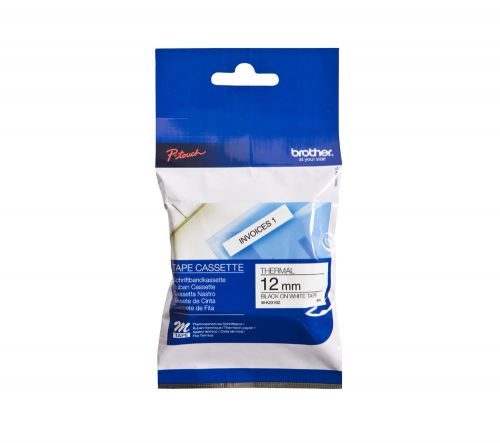 Description
The M-K223BZ offers high-quality labels that have been specially designed to meet all your general labelling needs. Whether it's for CDs, photo albums or food storage jars, this plastic labelling tape will ensure you can effortlessly create the variety of labels you'll need to add some organisation to your home.
This Blue on white M-K223BZ labelling tape is compatible with any P-touch label printers that have the M tape logo printed on the cassette cover, and is a great organisational tool that can be used to label everything from files and folders to plug sockets and containers.
Tested by Brother to ensure its as dependable as possible, the versatile M-K223BZ offers high quality output every time you print, to provide you with crisp, easily readable labels.
Specifications
Brother P-Touch Labellers